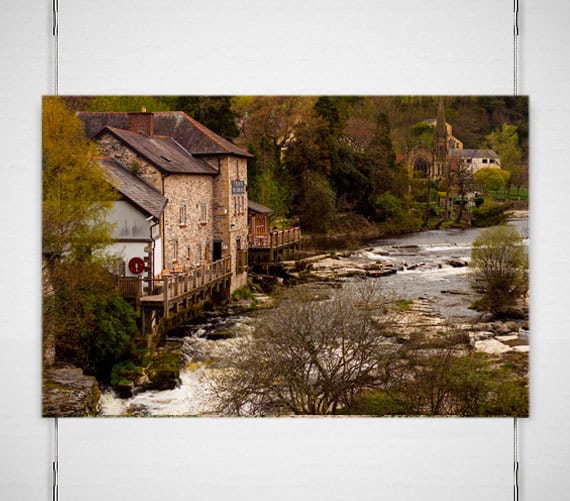 Welsh Village Photograph – Signed Fine Art Print – Llangollen, River Dee, UK by Lost Kat Photography
This Welsh Village Photograph was taken in a beautiful little village of Llangollen on the River Dee in Wales during our week long trip around the area. It's similar to another photo I have in the shop but horizontal and longer than the other one, including more of the village, mainlly a beautiful steeple.
We got to spend a lazy Sunday afternoon just walking around taking photos, having lunch and being awe struck my this amazing view.
[button color="orange" size="small" width="normal" url="http://www.etsy.com/listing/161909747″ target="_blank" text="Buy now on Etsy"]