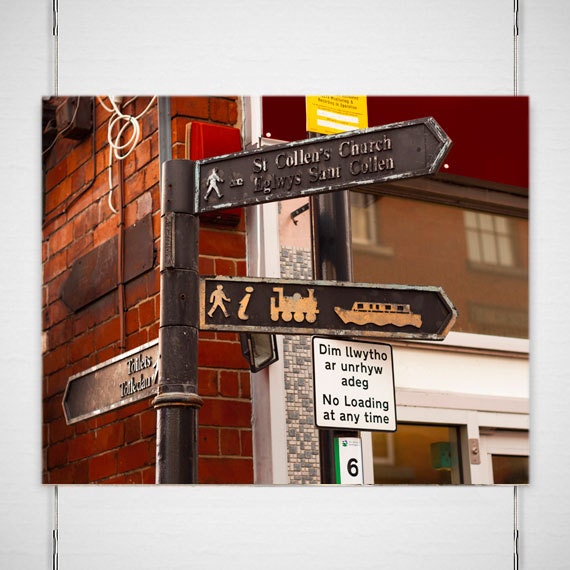 Welsh Crossroad Photograph – Signed Fine Art Print – Wales, Signage – from 12.00 USD, by Lost Kat Photography
This Welsh Crossroad Photograph is a fun piece of Wales that uses english, welsh and pictographs to help people find their way around the village. I especially loved the boat and train pictographs and loved trying to learn bits of the welsh language while we were there.
The sign is an old brass thing with a great brick building behind it giving it a particularly vintage UK Village feel. This would be a great piece where the "toilet" arrow can point to the household toilet (I would laugh) but in general it makes a great piece for any travelers home.
[button color="orange" size="small" width="normal" url="http://www.etsy.com/listing/161891014″ target="_blank" text="Buy now on Etsy"]