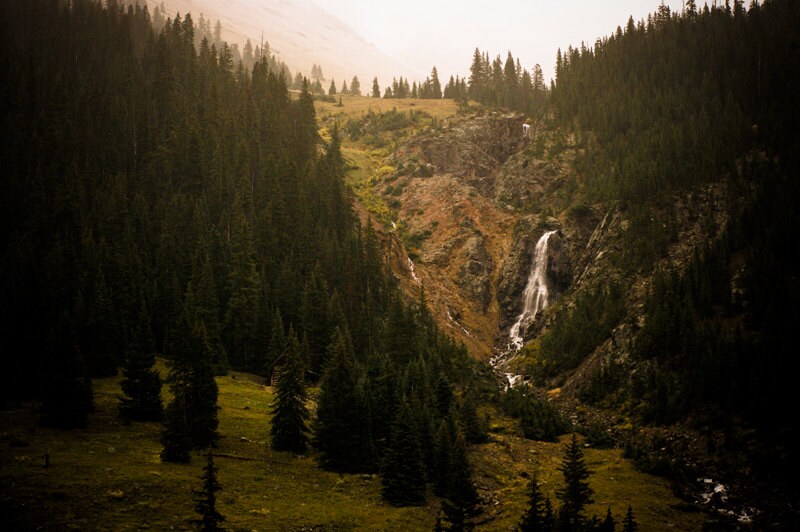 Misty Waterfall Cabin Photograph – Signed Fine Art Print – Colorado Mountains, Perfection – from 25.00 USD, by Lost Kat Photography
This Misty Waterfall and Cabin Photograph was taken on an overcast day in the San Juan Mountains of Colorado. An old prospectors cabin sits on the mountain side, facing the most beautiful waterfall I've ever seen. Nestled between two mountains, coming down from a glacial lake high above.
This is a great photo for any nature love, lover of solitude and perfect scenery.
Title: Misty Waterfall and Cabin
Photo is printed on professional quality archival paper in luster sheen unless otherwise chosen. If you would like a different paper type or treatment – even mounting (or something like metal printing), let me know and we can converse!
[button color="orange" size="small" width="normal" url="http://www.etsy.com/listing/170950756″ target="_blank" text="Buy now on Etsy"]