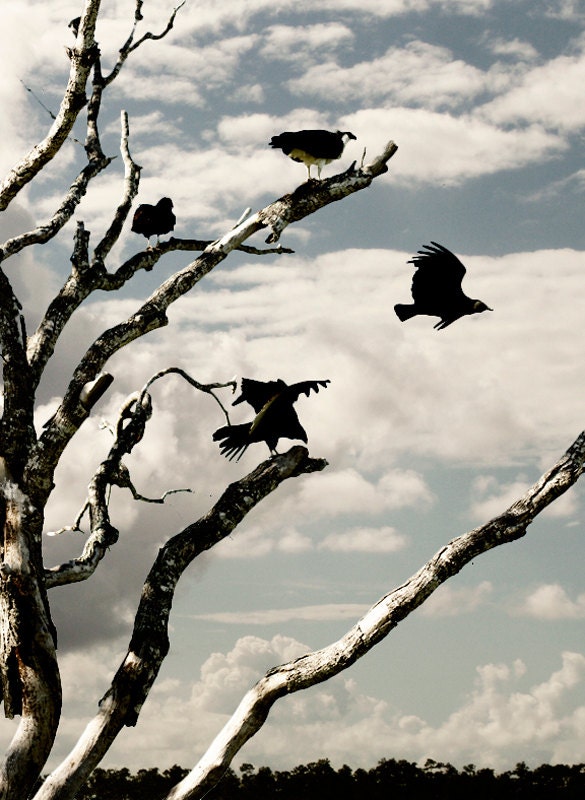 Hawk and Vultures Photograph – Signed Fine Art Print – Florida, Birds, Raptors – from 12.00 USD, by Lost Kat Photography
This Hawk and Vultures Photograph was taken in the Everglades. We drove all the way to the end of the park, to Flamingo, Florida, and witnessed these birds fighting over a fish that the Hawk had procured and the vultures badly wanted. They circled and harassed him, waiting for him to drop it, eventually he ate it himself and hung around to show them he wasn't intimidated.
A great image for any animal or nature lover – these predators would look great on any wall!
TITLE: Hawk and Vultures
[button color="orange" size="small" width="normal" url="http://www.etsy.com/listing/170326019″ target="_blank" text="Buy now on Etsy"]